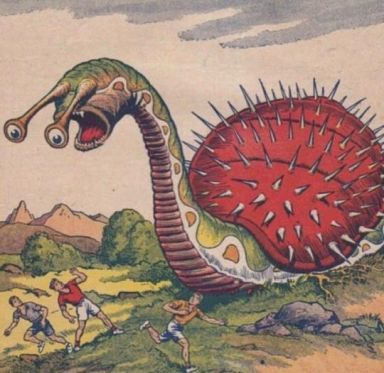 On this episode, Kris and I talk about the recent story out of LA County, in which schoolkids may be encouraged to pray to Aztec gods. As fans of syncretism and blood sacrifice, Kris and I wrestle with the idea that there may be too much happening too fast. We also talk about the modern trend of couching personal grievances in broad social justice frameworks, giant mollusks, and physical confrontations. I recount a recent performance piece I witnessed that completely blew my mind and restored my faith in art.
In Part 2, Kris recounts the story of a giant lizard in a tub. We are so focused on the nouning of everything, but people are verbs. We want to understand people as dynamic oscillations between modes. We also cover using cons for good, sexual intimacy, chicken guts in the street, revisionist history, and we round out with a thought exercise: what if you could see five minutes into the future? Would you have a future at all?
Get the exclusive Patreon episode here!